PAST PROGRAMS
---
The San Francisco Global Trade Council is a proud partner of the 2009 Silicon Valley Open Door Conference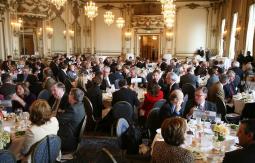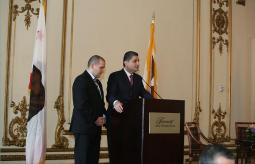 San Francisco Global Trade Council's
Luncheon to Welcome the New Consuls General
It was a pleasure to have so many of you join Ambassador Nicolas Roncagliolo, Consul General of Peru and Dean of the Consular Corps, in welcoming the New Consuls General of Australia, Canada, Chile, Finland, Germany, Greece, Luxembourg, Portugal, and Switzerland at the San Francisco Global Trade Council's luncheon.
We were pleased to have Jim Lehrer, Executive Editor and Anchor of
The NewsHour with Jim Lehrer
, who, in conversation with Suzanne Shaw, Editorial Director of NBC Bay Area TV, had provocative and interesting comments on the changing nature of media in the US and internationally.
A special thanks to our Honorary Luncheon Committee--Chris Boskin, Senta Cermakova, William McLaughlin, Ann Miller, Hon. Manuel Pradas Romani, Charlotte Shultz, Hon. Jitu Somaya, and Richard F. Vigna--to the Australian and Chilean Consulates for their generous wine donations--and to the vibrant Peruvian musicians and dancers!
Thank you also to our sponsors--Chevron, US Commercial Service of the US Department of Commerce, Guzik Technical Enterprises, William McLaughlin, and Ojingo Labs for their support.
And finally, we are proud to welcome the newest member of the San Francisco Global Trade Council, the government of Armenia. It was an honor to have a large delegation joining His Excellency Tigran Sargasyan, Prime Minister of the Republic of Armenia, to formalize our relationship.
I would like to thank all of you who made our luncheon a success, and on behalf of the San Francisco Global Trade Council's Board of Directors and our members, encourage you to stay involved in international activities--all of us CAN and DO have an impact on global trade and commerce. The link between business, government and the diplomatic community is an important one!
Click here to view pictures from the Luncheon
Regards,
Barbara Pivnicka
President and CEO
San Francisco Global Trade Council
www.sfgtc.org
---
---
Dear Colleague:
We are pleased to host a high-powered, multi-agency delegation assembled by the US Department of Commerce. The purpose of the delegation's visit is to offer a forum for local executives and industry leaders to provide input and commentary on the critical issues that should be incorporated at the international climate change negotiations in Copenhagen later this year.

Joining us on Thursday, September 10 will be speakers from the US Department of State, the Environmental Protection Agency, the International Trade Administration, the Department of Energy and the Department of Treasury.

Attendance is limited to the first 40 registrants, but because of the importance placed on input from the US business community, we are pleased to also offer participation via telephone call-in.
Roundtable: Outreach to Industry on International Climate Change Negotiations
8:30 AM-11:30 AM
Thursday, September 10, 2009
Banker's Club, 51st Floor Boardroom
BankAmerica Building
555 California Street, San Francisco

On-site attendance is limited to the first 40 registrants, but conference call-in is available.
Call-in details will be provided upon registration.

RSVP@sfgtc.org
We look forward to your participation on Thursday, September 10.
Cordially,
Barbara Pivnicka
President and CEO
San Francisco Global Trade Council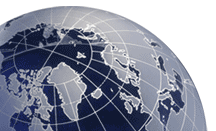 Global Technology Symposium

- Entrepreneurship and Investment in a Turbulent Economy -

March 26th - 27th, 2009, Stanford University

The San Francisco Global Trade Council is a member of the Organizing Committee of the Sixth Annual Global Technology Symposium at Stanford University.




This Symposium, held annually on the Stanford campus in Palo Alto, is one of the premier conferences focused on technology and emerging growth companies in emerging market technology corridors. It brings together selected international leaders in business, finance, politics, and technology to discuss how entrepreneurs, government agencies and blue-chip companies alike can seize the opportunities of globalization. It will address questions such as how emerging growth companies can cope with the economic downturn; strategies for sourcing from, and selling to, emerging markets; optimizing global supply chains; regulatory responses to the global financial crisis and how they affect national competitiveness; trends in intellectual property; and next-generation green technologies.




Speakers in previous years have included venture capitalists Brook Byers, Pitch Johnson, Don Valentine and Ann Winblad; political figures such as former US Secretary of Defense William Perry; former US Secretary of State George Shultz, and Russian Minister of Education and Science Andrei Fursenko; management and technology gurus such as Vint Cerf, Esther Dyson, and Geoffrey Moore; and corporate leaders such as former HP CEO Carly Fiorina and VMWare CEO Diane Greene.
We are honored to announce that our confirmed speakers include distinguished experts:


T. Boone Pickens, BP Capital
Sheryl Sandberg, COO, Facebook
Lip-Bu Tan, CEO, Cadence and Walden International
Steve Jurvetson, Managing Director, Draper Fisher Jurvetson
Tina Seelig PhD., Stanford University Professor, Stanford Technology Ventures Program
Sergei Belousov, CEO and founder, Parallels
Vish Makhijani, CEO and President, Yandex Labs, Former SVP of Yahoo Search

We are assembling a panel dedicated to national competitiveness in the technology arena, and have invited high level representatives from the governments of the BRIC countries, in addition to others who have a record of achievement. Another panel is focused on infrastructure technologies and public-private investments. We expect approximately 300 individuals to attend the Symposium to hear these world-class presentations and interact with a host of thought-leaders.

This year the Global Technology Symposium will be hosting a Start-Up Pitch Competition for early stage companies looking for financing from sophisticated investors. The winning company will be presented with the official 2009 Top Global Innovator Award.

For more information about the Global Pitch Competition please

Click Here.

The 2009 Symposium is organized in conjunction with my organization, the San Francisco Global Trade Council, and is supported by the Stanford School of Engineering. Sponsors of previous Symposia include Allianz, Boeing, Cisco Systems, DFJ-VTB Aurora, HP, IBM, Lockheed Martin, Microsoft and Oracle.




I am inviting you to be a part of the 2009 Symposium. The Symposium provides important visibility before an international audience of high-level decision-makers. It signals "business as usual" despite the challenging economy – and, perhaps more importantly, your commitment to corporate leadership and engaging with the pressing issues of the day.




Sponsorships are available for $15,000, silver-level sponsorships for $25,000, and gold-level sponsorships for $50,000. We offer all sponsors extensive two-day visibility. Gold-level sponsors enjoy an array of benefits including invitations to a private, high-level pre-Symposium reception and podium presentation time. Also, we would be happy to receive your suggestions of appropriate executives who should receive a personal invitation.

I look forward to hearing from you, and hope that you and your organization can be a part of this exciting event.




Sincerely,

Barbara

Hon. Barbara Pivnicka

President and CEO

San Francisco Global Trade Council

250 Montgomery Street, Suite 1400

San Francisco, CA 94104

415-395-9100

There will be a limited number of individual
US- Russian Trade and Investment Opportunities Conference
Monday, June 23, 2008
J.W. Marriott Hotel
500 Post Street, San Francisco, CA 94102
This is the third international symposium, organized by the San Francisco Global Trade Council, for the members of the prestigious Russian Managers Association, and we are proud to welcome their delegation to San Francisco.
The Conference will focus on recent business developments in Russia, and the current economic trends and investment opportunities in the world's eighth largest economy. Attending are some of the largest and most important enterprises in Russia, representing a wide range of industries including:
Power and Energy
Metallurgy and Mining
Financial and Legal Services
Shipping and Transport
Industrial Production
Aviation and Defense
Telecommunications
High-Tech and IT
Construction
Approximately 60 CEO-level Russian business people will be attending, along with Russian Governors, diplomats and ministry-level officials, making it an extraordinary opportunity for executives and local business leaders to meet top level Russian leaders and business executives who are playing pivotal roles in enterprises and investments around the world.
Register
If you are interested in participating as a Conference Sponsor please contact us immediately at info@sfgtc.org. Limited individual tickets will also be available. For security reasons, all Conference attendees must pre-register.
Program Schedule
8 AM Registration and Press Accreditation
9 AM Welcome Introduction by Hosts
Hon. Barbara Pivnicka, President and CEO, San Francisco Global Trade Council
Sergei Litovchenko, Executive Director, Russian Managers Association
Opening Statements
Hon. Vladimir Vinokurov, Consul General of Russia in San Francisco
Dmitry Zelenin, Governor, Tvar Region; President, Russian Managers Association
Representative, Ministry of Foreign Affairs of the Russian Federation
9:30 AM Morning Plenary Panel
"The New Russia: Directions and Opportunities for Economic Development"
Panelists Scheduled to Date:
| | |
| --- | --- |
| Sergei Kravchenko | President, Boeing Russia |
| Helmut Wieser | Alcoa Global, Executive Vice President |
| Vladimir Gruzdev | Committee Vice-Chairman, Russian State Duma; Founder, The Seventh Continent, a leading Russian retail chain |
| Michael Considine | Director, Eurasia & Intellectual Property Rights, The US Chamber of Commerce |
| Alexander Losyukov | Russian Corporation of Nanotechnologies Deputy Director General |
| Alexei Alyoshin | First Deputy Director General, State Corporation of Russian Technologies |
| Andrew Alpatov | Head of the Federal Agency for the Management of Special Economic Zones |

Press Conference
(Press Room open throughout the Conference)
12 Noon Luncheon
1:30 PM Showcase of Russian Regions

Dmitry Zelenin Governor, Tver Region
Pavel Ipatov Governor, Saratov Region
1:45 PM Afternoon Plenary Panel
"Russia as an International Investment Center: Successful Strategies"

Panelists Scheduled to Date:
| | |
| --- | --- |
| Sergei Ivanov | Deputy Director-General of RAO United Energy Systems, Russia's energy provider |
| Vladimir Matyukhin | Head of the Federal Agency for Information Technologies |
| Yevgeny Ostrovsky | Director General of TOAP, one of the world's largest aviation fuel providers |
| Aleksandr Sergeyev | Board Member of HydroOGK, a major Russian hydro-electric company |
| Lloyd Tran | President, International Association Nanotechnology; Director California Institute of Nanotechnology |
| Olga Anatolievna | President, Cognitive Technologies |
4:15 PM Closing Remarks
4:30 PM-6 PM Cocktail Reception at the Forum, J.W. Marriott Hotel
Organized by the San Francisco Global Trade Council on behalf of the Russian Managers Association, and in conjunction with the Chamber of Commerce and Industry of the Russian Federation in the USA.
HIGHLIGHTS OF ACTIVITIES
Luncheon with Richard G. Kirkland, Vice President, Corporate International Business Development, Lockheed Martin Corporation speaking to representatives of the over 75 countries of the Bay Area, business community, and city, state and federal government agencies, at the Board Room of the Bankers Club in San Francisco.
Concert. President Putin announced that the Moscow Chamber Orchestra, with world famous Dmitri Hvorostovsky will perform in Red Square to an audience of 10,000, including the heads of 38 countries. San Francisco Global Trade Council Founder and former President Harry Orbelian attended this special concert.
The Moscow Chamber Orchestra concert at the U. S. Department of State Dean Acheson Auditorium, marking 70 years of relations between Washington and Moscow. The Orchestra is directed and conducted by Constantine Orbelian. The son of former SFGTC president Harry Orbelian, is the first non-Russian citizen to receive the high honor of "Merited Artist of the Russian Federation." This performance, given at the invitation of Secretary of State Colin Powell, was attended by members of the diplomatic, business and political communities of Washington, D. C.
Private Reception after the concert at the residence of Russian Ambassador Yury V. Ushakov.
Welcome Reception for newly arrived Consul General Peng hosted by the Consulate General of the PeopleÕs Republic of China and attended by SFGTC President Harry Orbelian.
Harry Orbelian spoke at Local Russian Jewish Community Dinner, to an audience of over 200, including San Francisco Mayor Gavin Newsom, about bringing Jewish families to the United States during the Soviet Regime in the 1980's.
An off-the-record dialogue between Grant Aldonas, Under Secretary for International Trade Administration, U. S. Department of Commerce in Washington, D. C. and local business leaders, on U. S. trade policy prior to upcoming talks between the two countries.
Dinner hosted by the SFGTC in honor of a visiting delegation of Russian Far East commercial bank executives and their counterparts in the United States, for an opportunity to discuss Russian and U.S. international banking trends and opportunities for cooperation and alliances.
Welcome Luncheon for New Consuls General of the Bay Area hosted by Levi Strauss & Co. and its President and CEO Philip Marineau, with the San Francisco Global Trade Council.
Mr. Orbelian's visit to Moscow, which included discussions on the Russian proposal to establish in San Franciso offices of trade and science and technology, and his attendance at a concert of the Moscow Chamber Orchestra (with his son Constantine Orbelian conducting) in Red Square, with an audience of 10,000 in attendance, including the entire diplomatic community in Moscow, Egyptian President Hosny Mubarak and Russian President Putin.
Luncheon featuring U. S. Ambassador to Australia The Honorable J. Thomas Schieffer, speaking on "New Business Prospects under the U. S.-Australia Free Trade Agreement."
Visit of Alexander N. Rossius and Damir Z. Aitkulov of the Chamber of Commerce & Industry of the Russian Federation in Moscow, to discuss plans to open up a San Francisco-based office of the Chamber, which would play an important role in expanding commercial ties between Northern California and Russia.
Annual Russian New Year's Reception and Dinner honoring the Russian Consul General and senior staff of the Consulate and, on this occasion, announcing the opening in San Francisco of the representative office of the Chamber of Commerce & Industry of the Russian Federation, the only one in the United States.
A New Year's event in honor of Chinese Consul General Wang Yunxiang and the senior staff of the Consulate General of the People's Republic of China.
Dinner for the Polish Prime Minister Leszek Miller attended by Harry Orbelian at the Silicon Valley Capital Club, with executives and government leaders from Poland and the United States, following the Prime Minsters meeting with President George Bush.
Luncheon with Ambassador Steven Pifer, Deputy Assistant Secretary for European and Eurasian Affairs, U. S. Department of State (and former U. S. Ambassador to Ukraine) during his visit to the Bay Area, hosted by San Francisco Global Trade Council member Levi Strauss & Co., speaking on the successes and challenges of the U. S.-Russia relationship.
Advisory Board Meeting of San Francisco Global Trade Council with guest speakers--- Lawrence Spinelli, who discussed the role of the Overseas Private Investment Corporation (OPIC) in assisting American business to invest in over 150 emerging markets around the world, and David Still, Interim Director of the Bureau of Citizenship and Immigration Services, within the Department of Homeland Security, who explained recent consolidation changes involving the former Bureau of Immigration and Naturalization (INS).
Breakfast Briefing with Harry Orbelian and Bruce W. Blakeman, Deputy Assistant Secretary, U. S. Department of Commerce, along with Consul General Wang Yunxiang, of the Chinese Consulate in San Francisco, on U.S.-China economic relations.
Luncheon with Stephan Wasylko, Minister for Commercial Affairs at the U. S. Embassy in Moscow and members of the San Francisco business community, urging American companies to take a closer look at the opportunities offered by an evolving Russian economy and growing consumer market.
Noreen Doyle, First Vice President of the European Bank for Reconstruction and Development (EBRD) spoke at a breakfast briefing for SFGTC members hosted at Nixon Peabody LLP on the role of the EBRD in supporting the development of market economies in central and eastern Europe and former Soviet countries by working with corporate partners to finance projects in the private and public sectors.
Luncheon on Intellectual Property Rights Protection in China featuring Mark Cohen, Attorney-Adviser, U. S. Patent and Trademark Office, Washington, D. C. and Susan Tong, U. S. Department of Commerce in Washington, D. C.
Luncheon Briefing updating the business community on the current SARS situation by medical experts, Dr. John E. Conte, Jr. UCSF, Director of Hospital Epidemiology & Infection Control, UCSF Medical Center and Dr. Arthur Reingold, Professor and Division Head, Division of Epidemiology, UC, Berkeley, School of Public Health.
Luncheon for the diplomatic community on "Keeping the World Safe" --- the national and international efforts to counter global terrorism. The keynote speakers were: Bruce J. Gebhardt, Deputy Director of the Federal Bureau of Investigation in Washington, D. C. and George V. Vinson, Director of CaliforniaÕs Office of Homeland Security.
Visit to Moscow and St. Petersburg by San Francisco Global Trade Council Delegation. Meetings were held with Russian Chamber of Commerce & Industry Chamber President Evgeniy Primakov, Minister of Communications and Informatization Leonid Reiman, U. S. Ambassador Alexander Vershbow, and a number of high-level representatives of the American and Russian business communities in Moscow and St. Petersburg.
Luncheon with guest speakers China's Vice Minister of Commerce Ma Xiuhong and Dr. James G. Butler, Deputy Under Secretary, Farm and Foreign Agricultural Services, U. S. Dept. of Agriculture, addressing market opportunities for U. S. business.